Event '23
Program
Thursday 21 September:
Reception of the crews, by 2.00 pm in Montichiari (BS), Via Brescia 129, at the Exhibition Centre. Crew registration, car and trailer parking in the covered exhibition pavilion. Transfer to Desenzano del Garda (BS), with your own vintage car, reception at the hotel and dinner and dinner by Idroscalo at Desenzano del Garda (BS).
Friday 22 September:
In the morning departure for Castel D'ario, which was the birthplace of Tazio Nuvolari, an internationally renowned car and motorcycle driver, and passing through the historic centre. To follow, lunch at the restaurant. In the afternoon departure for the city of Verona, which inspired Shakespeare the famous love story between Romeo and Giulietta. Return to the hotel and dinner.
Saturday 23 September:
Departure towards Lessinia along the roads of a vast plateau of the Venetian Pre-Alps on the border between Veneto and Trentino. Lunch in the evocative setting of a farmhouse to savor local specialties, surrounded by breathtaking views. In the afternoon return to Verona with exhibition of the vehicles in Piazza Bra end visit to the historical centre. Return to the hotel and dinner.
Sunday 24 September:
Return to Montichiari. To follow, lunch in a typical restaurant, in the afternoon exhibition of cars in Piazza Santa Maria in Montichiari, the heart of the town and tour of the International Circuit of Brescia Montichiari. Reception at the hotel and gala dinner at the HRC headquarters
* *The program may undergo variations
Event '23
Route
The Historic Racing Club of Montichiari, a federate of ASI (Italian Historic Automobile and motorbike Club) and of FIVA (International Federation of Ancient Vehicles), was born with the aim of bringing racing cars, motorcycles and airplanes back to the heath of Montichiari, where for years they had been the stars of the International Circuit. This is where progress, the "fatal law that drives men to a mad race towards greater conquests", saw one of its greater expressions.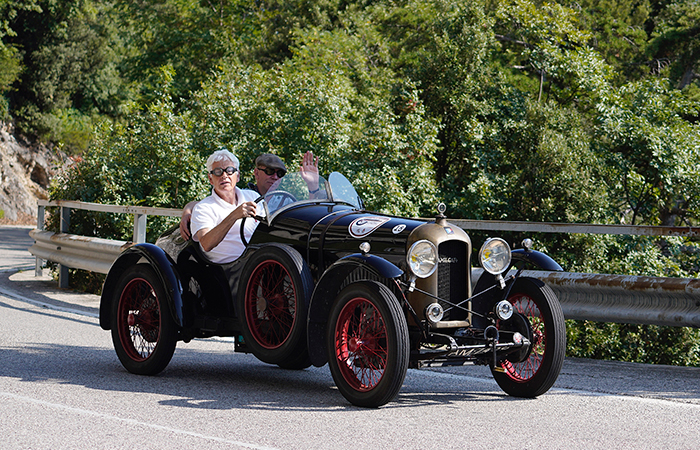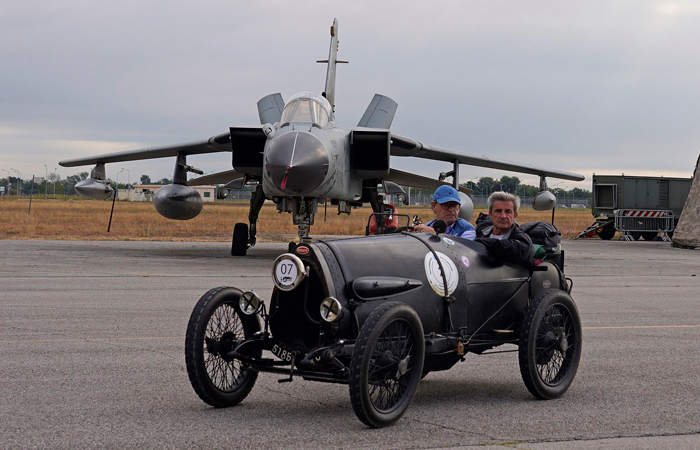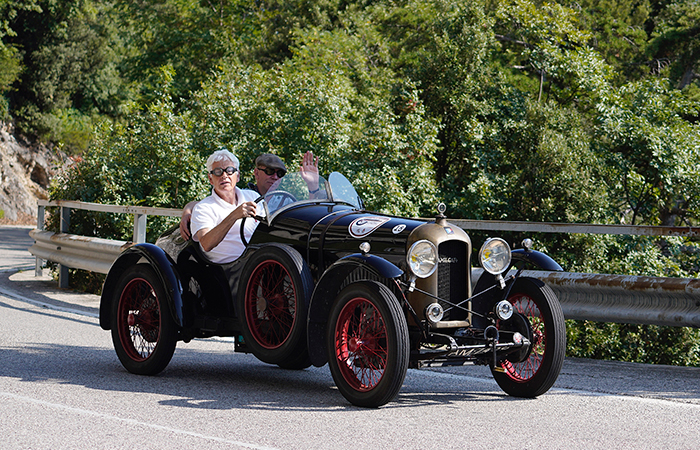 Evento '23
Registration
1) Download and fill out the registration module in all its parts
2) Email to eventi@romacreattiva.it
3) Attach the bank transfer receipt
The data will be processed as required by the privacy policy