Join
the show
The 2021 program of the Brescia Montichiari International Circuit is divided into several days starting from Thursday 16 September until Monday 20 September.
A unique opportunity to participate in the centenary of the most important international historical re-enactment born in 1921.
Your pre-registration does not entail any contractual obligation, this allows us to organize the logistics of the event in time and reserve your place … at the starting grid! You can confirm your participation from February 2021.
Pre-registration
The participation is reserved only to sports cars and motorcycles built until the year 1939. This event is not a regularity race and wants instead to be the combination of history, culture, discovery of wonderful territories, sportiness and driving pleasure through the route that have made the history of the motorsport. Download the form and discover the rules of race of the Brescia - Montichiari International Circuit.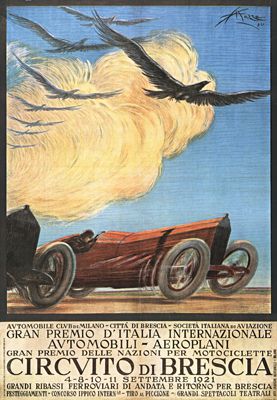 For more information
The data will be processed according to the Privacy Policy