In the skies above the moors
Not only cars and motorcycles competed in the Brescia International Circuit, also the planes played a very important role. The very first daring aviators crossed the sky of the Montichiari moor in 1909. The First International Air Circuit was held there, on the 9th Semptember 1909. They gave rise to unique competitions in which cars, motorcycles and planes competed in the same circuit, creating a "car-motorcycle-aerodrome". All the most famous aviators of that period competed in the Circuit of Brescia Montichiari. In particular they are the people that have made the history of the powered flight, such as Glen Curtis, Louis Bleriot, Alfred Leblanc, Henri Rougier, Alessandro Anzani, Mario Calderara and Mario Cobianchi.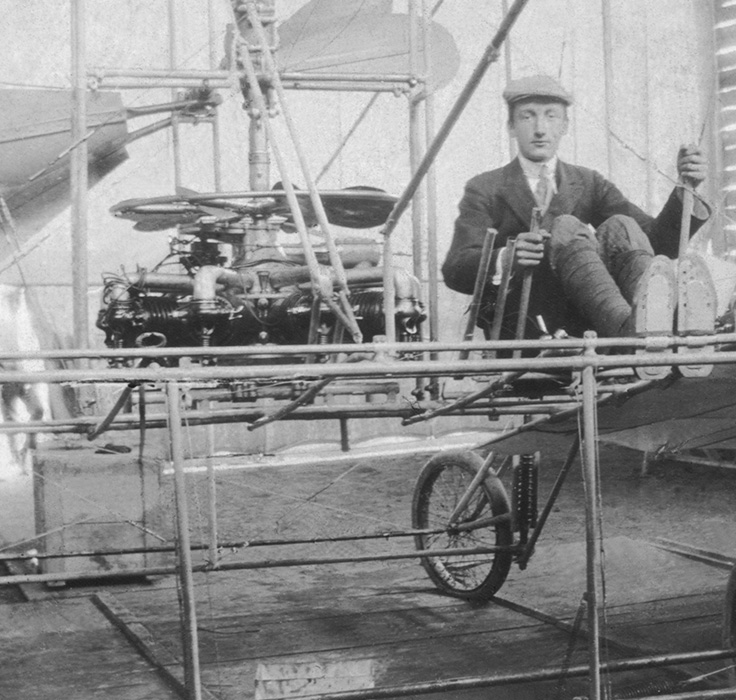 The first
International air circuit
Among the reporters there was Franz Kafka – then unknown- from Prague. Among the lenders of the event there was Luigi Albertini, director of the Corriere della Sera. Giacomo Puccini, a great fan, was also present in Montichiari.
The most
Important aviators
All the most important aviators of that period challenged each other in the skies above the moors; among them we can mention Glenn Curtiss, Alessandro Anzani, Louis Bleriot, Henry Rougier, Mario Faccioli, Mario Cobianchi and Lieutenant Colonel Mario Calderara– who founded the Italian air force, in 1923. In the 1921 edition, in addition to the First Italian Grand Prix and the Italian Moto Club Grand Prix, the aviatory Prix was also held, thus creating a real "car-motorcycle-aerodrome"
The motors dominated the world scene, that is why Italy, Brescia particularly, decided to consecrate its moors and its people to what would have been the birth of the Italian aviation. Brescia did it in the name of that long and glorious sporting tradition that has made it famous in the international automotive field.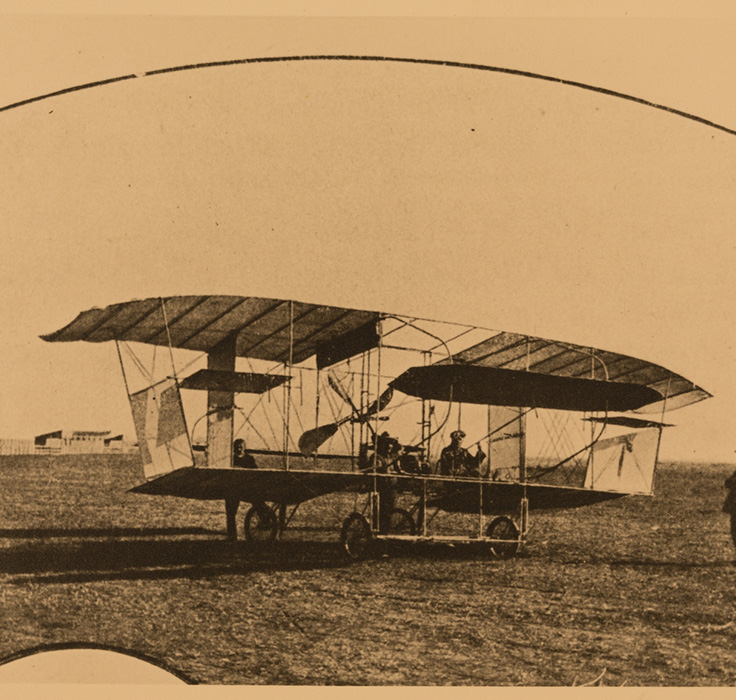 For more information
The data will be processed according to the Privacy Policy