International Circuit
Brescia-Montichiari
The 2020 program of the Brescia Montichiari International Circuit is divided into several days starting from Thursday 17 September until Sunday 20 September.
The program was presented at the Retromobile Paris fair.
The first three days will be tourist to discover exclusive places and Sunday will be dedicated to the passage on the historical circuit with a test of final skill and awarding of the participants.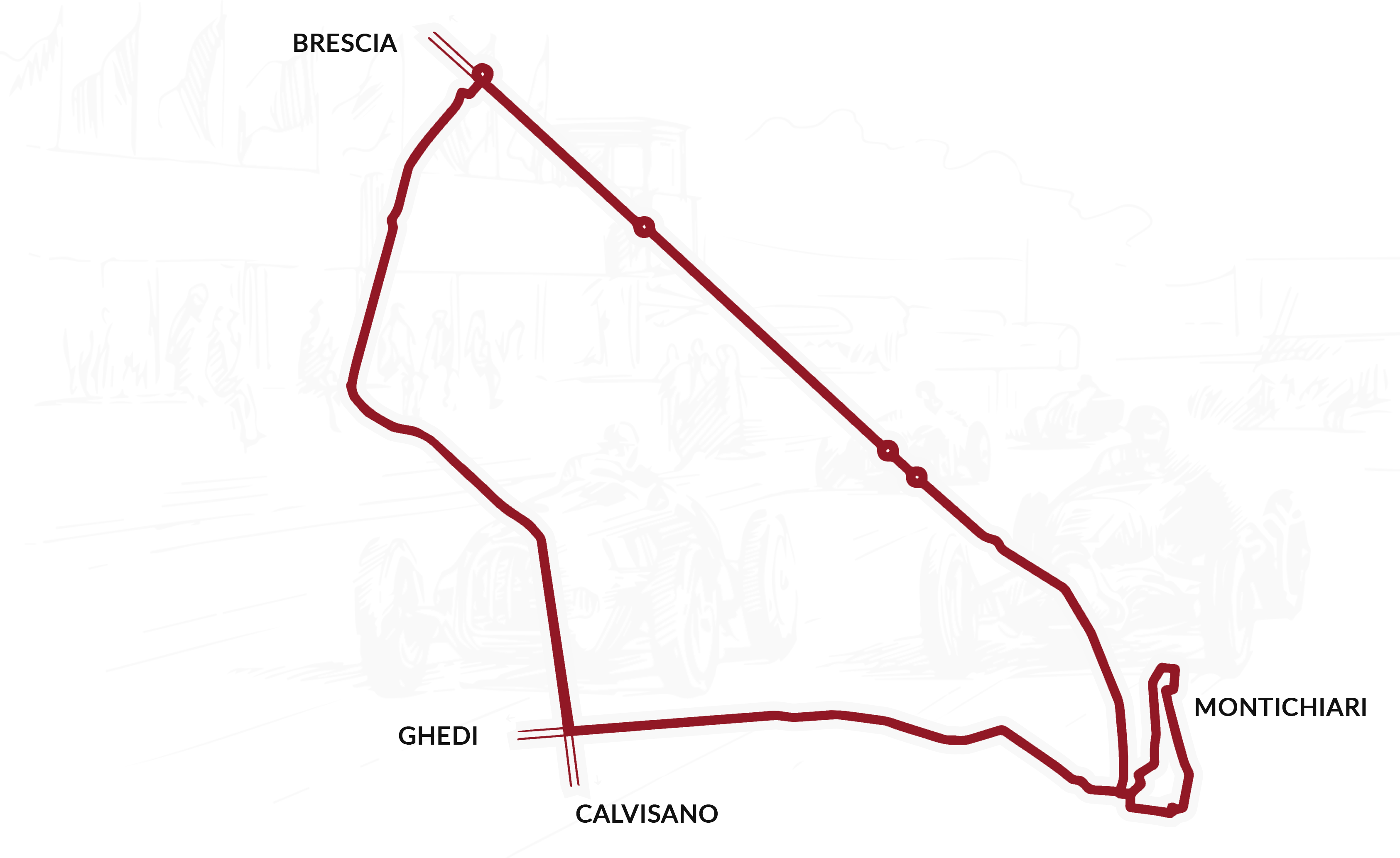 Our
History
Along the road that leads from Brescia to Mantova, crossing Castenedolo, the road reaches an embankment located in the middle of a beautiful countryside. Along the path, on the right,the Osteria della Fascia d'oro is locate: here' s exactly where the moors of Montechiari extend.
For more information
The data will be processed according to the Privacy Policy
the right oil for the right vehicle. tested oil for your vintage car.